Sizzlin' Hot Summer Tour full length video on Transworld!!
Transworld Skateboarding has featured all 8 episodes from AriZona's Sizzlin' Hot Summer Tour.
Check out the full length now on TWS!!
25-minutes of raw skateboarding from Las Vegas, Phoenix, Tucson, El Paso, Dallas, Louisville, Aiken, Portland & NYC!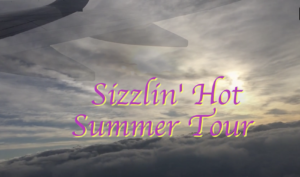 Thanks to MILK Studios for providing the camera equipment for these epic trips!
Tags:
Arizona Skate Team
,
Blair Alley
,
Boner
,
Bonestalone
,
Brandon Bonner
,
Cmart
,
Fort Worth
,
HIC Warehouse
,
Jaime Owens
,
JZ Radical
,
New York City
,
South Carolina
,
Spencer Prati
,
Transworld Skateboarding
,
TWS CUT
,
Washington