Leo Heinert turns pro for Torro Skateboards!!
It all happened on Go Skateboarding Day.
Rodney Torres, Queens native & pro skateboarder / founder of Torro Skateboards arranged a surprise party at Sensei Gallery and Bar. Leo Heinert walked in after a big day of shredding the LES Park and his parents along with 100 or more of  NYC's skate scene surprised him with his new signature boards. CD Skate Shop even baked a cake for this once in a lifetime event!
Leo is also AriZona's newest team rider.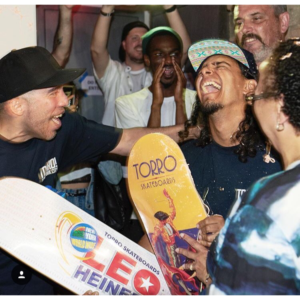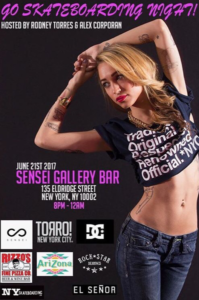 Tags:
Alex Corporan
,
Arizona Skate Team
,
Leo Heinert
,
Rodney Torres
,
Sensei Gallery
,
Torro Skateboards
,
Transworld Skateboarding