Bonestalone featured in TWS' 30 under 30
Transworld created a list of 30 of the smartest, talented, and hard-working young minds shaping the future of skateboarding.
Brandon Bonner, 24, Pro Skater, Arizona Iced Tea Personality
The raw talent of this Virginia native has caught many a spectator off guard at contests and demos. Natural Koncept and Arizona Iced Tea took notice and hooked him up, where you can catch his hilarious personality and jaw-dropping skating on its Snapchat and IG. @bonstalone
Photo: Blair Alley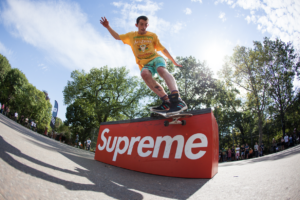 Congrats Boner!!!
Tags:
Arizona Skate Team
,
Blair Alley
,
Bonestalone
,
Brandon Bonner
,
Transworld Skateboarding