AZinSD Vol. 1 live on TWS
AriZona's first film is live on Transworld Skateboarding. The entire team met up in San Diego to skate the TWS Park and shred the streets. Brandon Bonner, Jose Velez, Dave Davis, Spencer Prati, JZ Radical, Cmart, Adrian McElhaney, Figgy, Riley Hawk & Rowan Zorilla all threw down.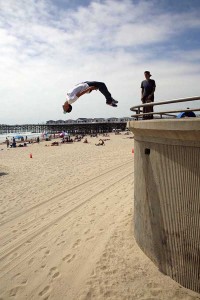 Vol 2 –  The Sizzlin' Summer Tour video is scheduled to drop this fall.
Tags:
Arizona Skate Team
,
Blair Alley
,
Boner
,
Bonestalone
,
Brandon Bonner
,
Cmart
,
Dave Davis
,
Figgy
,
JZ Radical
,
Riley Hawk
,
Spencer Prati
,
Transworld Skateboarding