Piña Colada Tour full length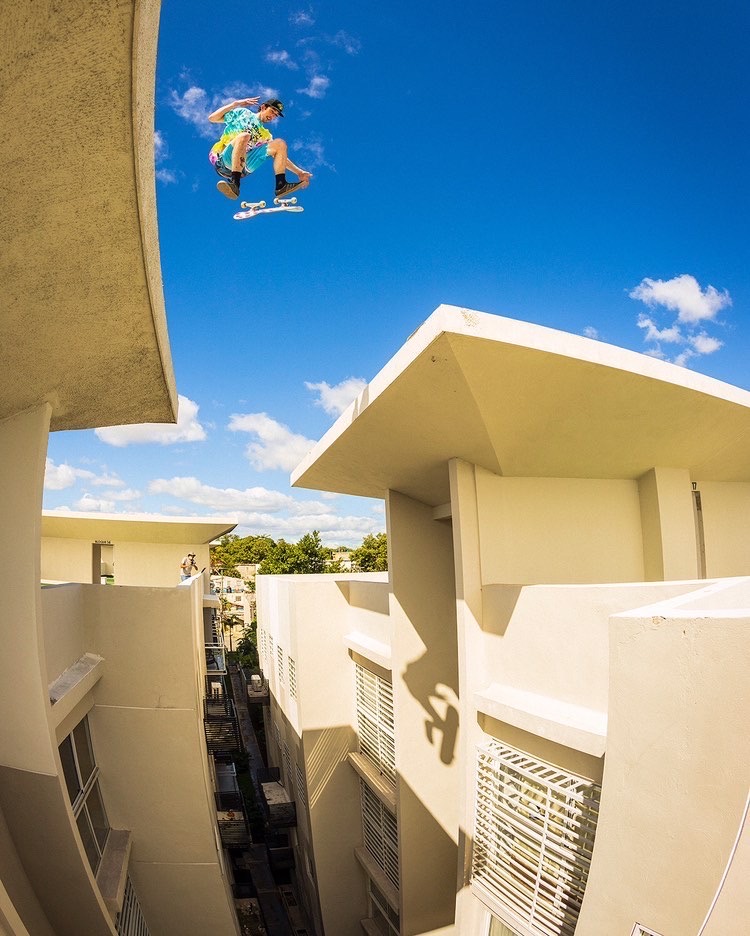 AriZona's first tour in the Dominican Republic included team riders Carlo Carezzano, Bonestalone, Juan Pablo Velez, Talkual, and JZ Radical. The crew scored an Airbnb for six days in the heart of Santo Domingo overlooking Zona Colonial. The AriZona posse skated so many beautiful spots including a red, white and blue pyramid and Ricci Oriach's penthouse rooftop cement half-pipe. They also hosted an event at Montesino Skate Park and a screening of their recent City of Light De'ja' Vu tour film at the Cultural Center of Santo Domingo. Carezzano grew up in Santo Domingo so the entire Dominican skate scene showed up to show respect, shred with the crew and drink Presidentes in the park. It was magical.
Bonestalone found a dream come true tranny to tranny rooftop gap. Wait til you see what happened next.
It's all here in the Piña Colada Tour full length!
Tags:
allan valdez
,
Blair Alley
,
Bonestalone
,
Brandon Bonner
,
carlo carrezano
,
Dominican Republic
,
Jose David Velez
,
josh zickert
,
juan pablo velez
,
JZ Radical
,
Pina Colada Tour
,
Santo Domingo
,
talcual
,
Talkual
,
Transworld Skateboarding