Meet New York's Underground Scene of Skateboarding Artists
Josh Zickert—JZ Radical to friends and skateboarding fiends—yearns to keep the NYC skateboarding scene alive and well. And you can't exactly blame him; New York's skateboarding scene is arguably one of the last remaining authentically punk scenes in the city. So together with Cullen Poythress, Adidas' Skateboarding Communications Director, the professional skateboarder and owner of Natural Koncept resolved to give back to the community. A couple months later, the Adidas Showcase was born.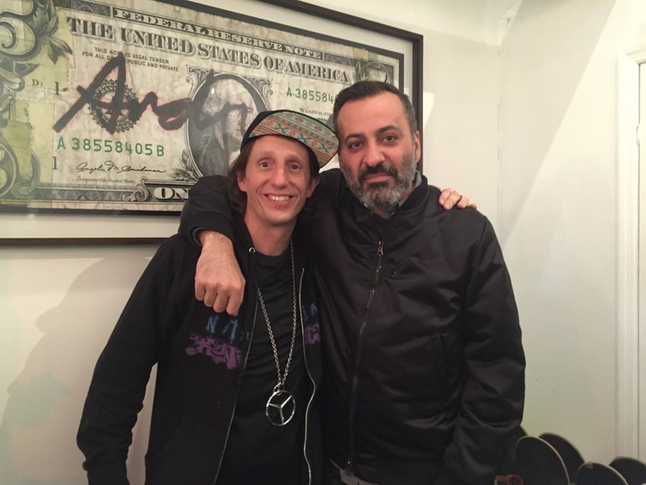 With the aim of promoting skateboarders and skateboarding culture, the Adidas Showcase is an art exhibit comprised of works by some of the most avid skateboarders around. Because that's the thing about skateboarders—typically, their talents aren't limited to skateboarding. Take Chris Kays, a close friend of Zickert's who's been skating for Natural Koncept for the past 17 years, and whose photographs are so gritty and fantastic, they border on the surreal. "I like to take pictures in places that normally wouldn't let you," he told me.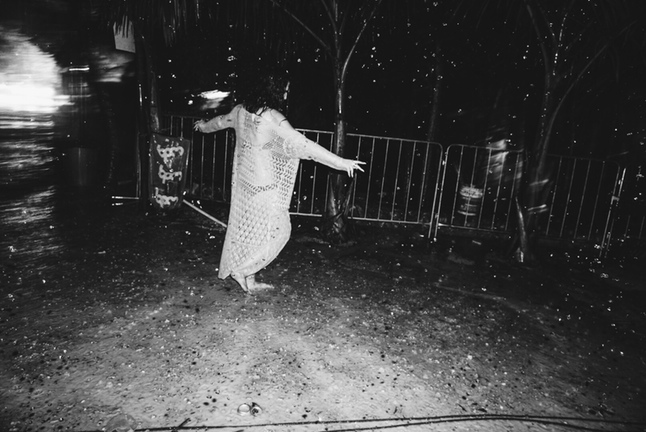 Or Chris Britton—another artist whose works were on display at the Adidas Showcase. The words "beautiful" and "rock n' roll" were mentioned when I asked Zickert about Britton's illustrations. And after talking to Britton himself, it's clear that he approaches his art in much the same way that he approaches skateboarding: with tireless passion and devotion. "The immediacy of rapid figurative paintings on canvas creates a frenetic electricity," Britton told me. Zickert recommends familiarizing yourself with Christopher Martin too, whose photographs at the Adidas Showcase were taken on two recent trips to San Diego and Medellin, Colombia. And we're not going to lie, we trust Zickert's opinion; after all, it does take one to know one.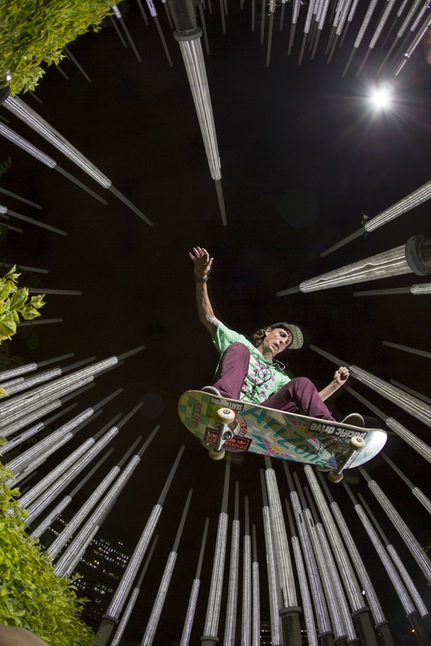 The Adidas Showcase debuted just last month, on February 26th, at New York's Soho Arts Club, and already Zickert is planning the next three. When I ask him how the first one managed to be so successful, he seems relatively unfazed. Perhaps that's because he knows, firsthand, the artistic potential of most skateboarders. "Skaters are some of the most creative individuals as they are exposed to so many different lifestyles and influences." And don't worry, the stigma is still there too. When asked about some of the biggest misconceptions about skateboarders, Kays said, "I would say most people think skateboarders are dirty, [that] they drink and smoke too much, and fuck up your property or drain your pool and just don't give a fuck. And I would have to agree with them! And that's why I love it. Keep skateboarding punk rock." If we have any part in this, we certainly will.
Stay tuned to Milk for more tricks of the skate trade.
Photography by Christopher Martin and Chris Kays.